2023 Zonal Championships – Canada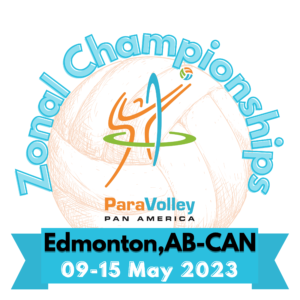 Edmonton is ready to welcome the 2023 PVPA Zonal Championships.
ParaVolley Pan America is delighted to announce that Canada will host the 2023 Zonal Championships in Edmonton, Alberta.
There will not be a sitting volleyball event as part of the 2023 ParaPanAm games in Santiago. Still, it means the zonal event in 2023 can be more significant with increased opportunities for all Pan American countries.
Edmonton is the capital city of the Canadian province of Alberta. Edmonton is situated on the North Saskatchewan River and is the center of the Edmonton Metropolitan Region, surrounded by Alberta's central region. The city anchors the north end of what Statistics Canada defines as the "Calgary–Edmonton Corridor."[14]
Edmonton is a cultural, governmental, and educational center. It hosts a year-round slate of festivals, reflected in the nickname "Canada's Festival City."[1] It is home to North America's second-largest mall, West Edmonton Mall (the world's largest mall from 1981 until 2004),[25][26][27], and Fort Edmonton Park, Canada's largest living history museum.
The tournament will take place inside Saville Community Sports Centre, so we will have all we need for the best tournament in PVPA history.